Description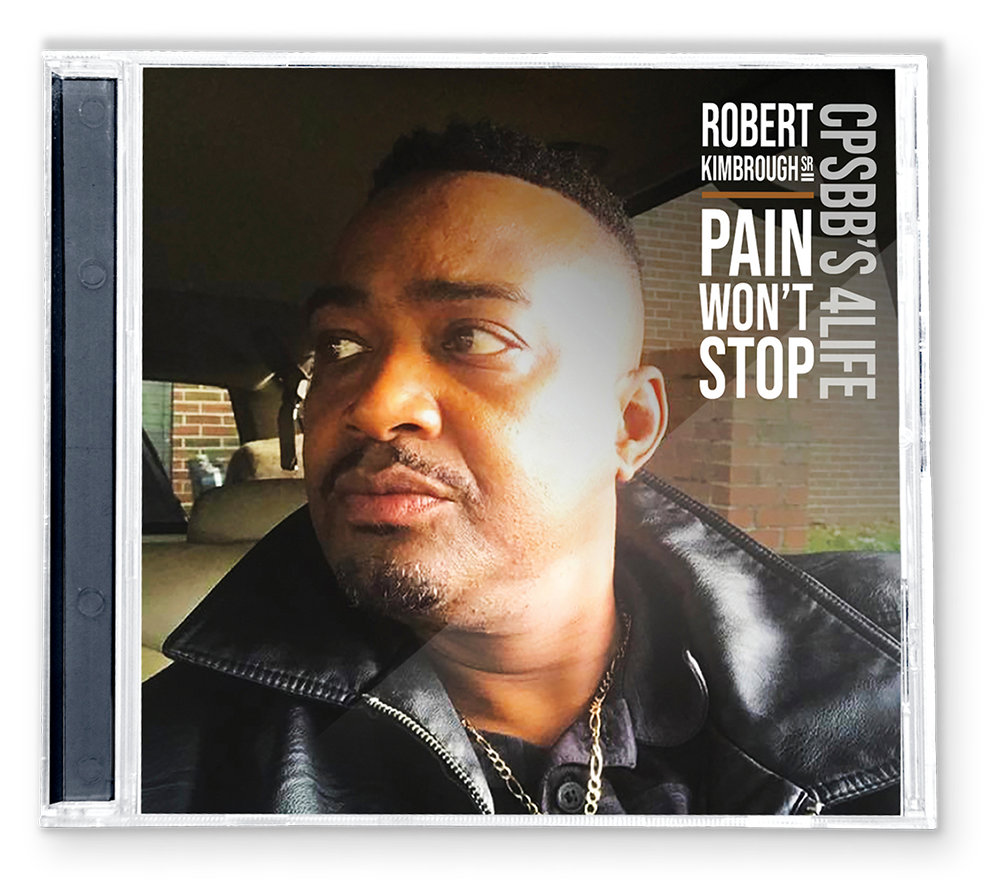 1. Can I do you tonight?
2. Candy girl*
3. Jamaica*
4. Leave here walkin'
5. Pain won't stop
6. Ramblin' mind
7. Secret admirer*
8. The devil want my soul*
All songs were written by Robert Kimbrough Sr
Robert Kimbrough Sr – Guitars & Vocals
Kinney Kimbrough – Drums
Lee Stafford – Bass
©2020 Robert Kimbrough Sr
Produced by Robert Kimbrough Sr & Janky
Recorded at Robert Kimbrough SR's Home in Ashland, MS.
Engineered & Mixed by Janky
*Vocals Tracked by Kevin  Edwards
Liner Notes:
Alpha to Omega Back in 1954, New Orleans blues legend Earl King sang about "A Mother's Love." Those very thoughts came to mind when I first saw the front and back covers of Robert Kimbrough Sr.'s new CD. The front shows him outside a darkly lit church after his mother Magnolia's funeral. The back shows him holding her dear hand just after she'd passed. It was Robert's legendary father, Junior Kimbrough, who branded the family sound "Cotton Patch Blues." Junior's term separated it from the overreaching moniker "North Mississippi Hill Blues." Following that genesis, Junior's youngest son has now grown the family legacy into what he proudly calls "Cotton Patch Soul Blues." Recorded at Robert's home in the small town of Ashland, MS, PAIN WON'T STOP is an atmospheric and emotionally charged musical journey. Following the recent passing of both his mother and older blues playing brother David, it's well-rounded with both love and lustful dreams, strongwilled conviction and hard-edged despair. These eight original soul-blues contain funky and skillful guitar reverb, eloquent appeals for love, and heartfelt blues that flow like an echo into the open Mississippi air. This is truly deep and spiritual music. From beginning to end — Alpha to Omega — it grabs every fiber of your ears, feet, and soul's attention. All you have to do is listen to this heartfelt musical ride. Robert Kimbrough Sr.'s "Cotton Patch Soul Blues" are alive and thriving.
—Michael Higgins