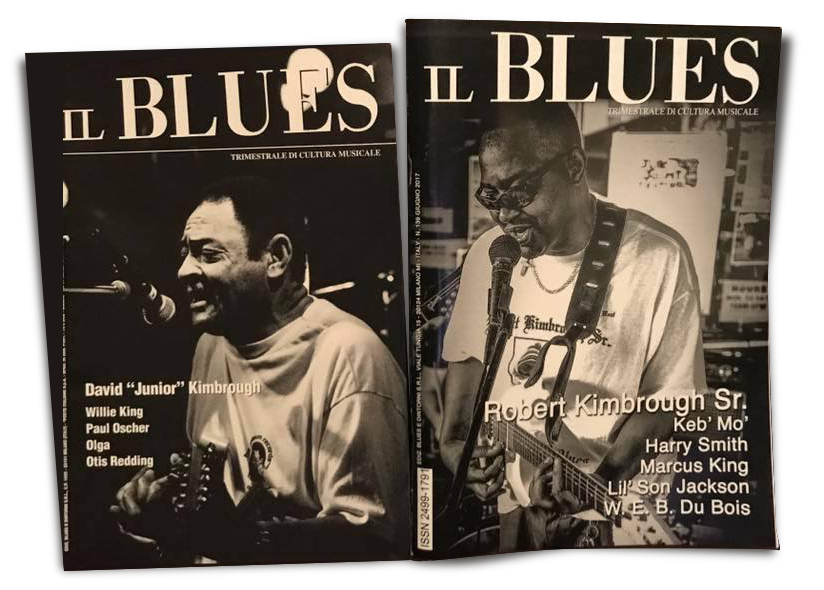 Robert Kimbrough Sr. continues the Cotton Patch Soul Blues style created by his father, the legendary Junior Kimbrough. From an early age, Robert was steeped in the sounds and life of North Mississippi and its distinctive styles of blues. Growing up, Robert listened first-hand to Mississippi blues royalty that played with his father at home, at Junior's juke joint club, as well as the ever frequent weekend house parties and porch jam sessions. The blues was simply part of everyday life as a Kimbrough. Robert continues his father's tradition, along with some of his siblings on his father's side. You can often find many of them sharing the stage on any given night in Mississippi. The Kimbrough name, along with the Burnside name, is part of a blues dynasty that remains strong today, bringing people from all over the world to see and hear them play.
The Cotton Patch Soul Blues style that Robert plays is a straight link to the music that his father originated in North Mississippi. It is a deep soul sound that can be linked back to the sounds of his ancestors coming from the cotton fields as field hands, singing out as they worked in the rows of Mississippi cotton. This distinct and somewhat underground style of blues is rooted in a foundation of hypnotic, droning rhythms and extremely dance-able drum beats. This style and musical vibe, was best heard in the smoky, hidden juke joints of lore. Up until the mid 80s, the only way to hear this music was to visit a church-turned-blues-den founded by Junior Kimbrough in Chulahoma, MS that unfortunately burned down in 2000.
Robert Kimbrough Sr.'s musical journey started at an early age and took him to Aurora, Illinois where he lived and played for a few years. He then returned to Holly Springs, MS to play with his dad and focus on his music, as well tour with Junior in 1996. Shortly after, he wrote all the tracks for his first release, Willey Woot. Robert became focused solely on sharing his families unique style of cotton patch soul blues under his new moniker – Blues Connection – as one of the hardest working guys in the blues business.
Robert Kimbrough Sr. Blues Connection can be seen on the Mississippi blues series "Mojo Hands and Moonshine,"­ Episode 2: Paul MacLeod Has Left The Building by Cat Head Delta Blues & Folk Art and Broke & Hungry Records in Clarksdale, MS. In this episode, blues impresarios Roger Stolle and Jeff Konkel visit the site of Junior Kimbrough's burned down juke Joint in Chulahoma, MS and interview Robert Kimbrough about Junior Kimbrough's music and the music tradition that Robert is carrying on.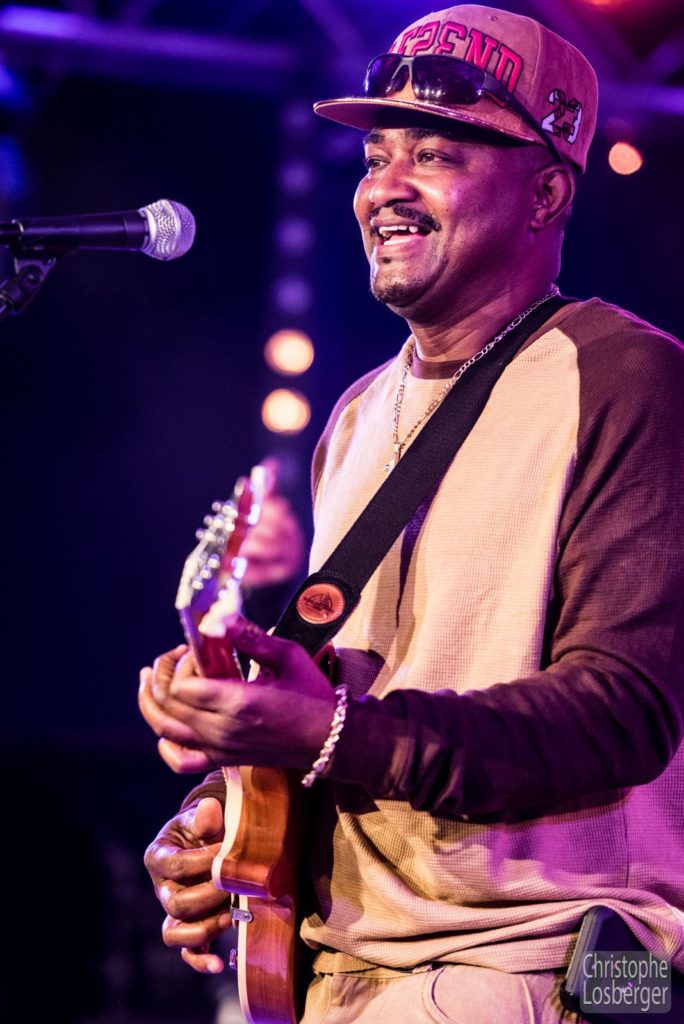 Robert released his first CD, Willey Woot, in 2016. Robert released "What I'm Gon' Do? Where I'm Gon' Go From Here?" at the beginning of 2017 and his latest CD, My Frog, in late 2017.
Robert also released a live CD, Live From The Hut with many of those fellow musicians close to Junior Kimbrough and the Kimbrough family. This CD was recorded live at The Hut, in Holly Springs, MS.
Robert continues to gain musical momentum. Robert launched the Kimbrough Cotton Patch Blues Festival in Holly Springs, MS: a three-day blues festival with an exhibition at Rust College on The Life and Legacy of Junior Kimbrough, a Cotton Patch Blues Musicians Workshop featuring instructional sessions by Robert, Little Joe Ayers, Eric Deaton, David Kimbrough, Jr. and Kinney Kimbrough. The festival will also feature live performances by Robert Kimbrough Sr. Blues Connection, The Kimbrough Brothers, Leo Bud Welch, The Cedric Burnside Project, RL Boyce, Garry Burnside, Kent Burnside, David Kimbrough, Jr., Cam Kimbrough, Robert Eskew, Carlos Elliot, Jr., and Guitar Lightnin' Lee. This event is held at a genuine juke joint in Holly Springs, MS named The Hut.
Robert was busy in 2017 playing all the big festivals including Juke Joint Fest, Goat Fest and the North Mississippi Hill Country Picnic. Robert headlined the Blues Rules Crissier Festival in Crissier, Switzerland as well as a prime spot at the 2017 Lucerne Blues Festival in Switzerland.
Robert is currently working on securing a venue to continue where his father's juke joint left off. This will be his place to share the cotton patch soul blues style of music along with all the other North Mississippi musicians. This is part of Robert's family's tradition and one that he feels passionate about continuing.
Robert's new CD will be out in 2018. This release is to be his most involved to date and is currently being mixed and mastered.